Overview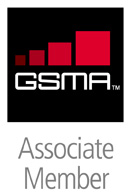 Diametriq®, an innovator in Diameter signaling control technologies, was launched in 2012 to focus on "Smart Signaling" solutions and meeting the ever increasing signaling traffic demands of 4G/LTE networks. The company was derived from key assets including executive leadership, engineering, and technologies from IntelliNet Technologies, a wireless solutions company founded in 1992.
IntelliNet was one of the first companies to deploy the Diameter protocol stack in 2006 and hosted the last Diameter operability event. Diametriq is built on IntelliNet's Diameter technology and accomplishments, and boasts a high performance Diameter application platform that is already widely deployed by leading network operators around the globe.
Diametriq offers high performance Diameter signaling solutions to meet the needs of LTE wireless operators. The company's standards compliant Diameter Routing Engine™(DRE) includes a Diameter Routing Agent (DRA), Diameter Edge Agent (DEA), a Subscription Locator Function (SLF) and a Diameter Interworking Function (IWF).
Diametriq is privately held with corporate headquarters in Melbourne, Florida and its software development center in Bangalore India.
"… the company has solid leadership and credible technology assets and experience coming from IntelliNet."  – Brian Partridge, Yankee Group Research VP